You now get 3 online video programs FREE
Super Powers, Brilliant Health, &
Unbridled Prosperity

Activate your "nonconscious" mind
to release "super powers"
Your nonconscious mind is extraordinarily powerful, and Paul Scheele, Ph.D. will how you how to effortlessly access these Super Powers in an online video training. And you can attend as our guest.
Customize what you learn to
make your life extraordinary
If MONEY is important to you, turn your nonconscious spotlight to your finances.
If RELATIONSHIPS (or a special relationship) are important, keep them at the heart of your nonconscious.
If YOUR CAREER is your focus, harness the powers for your life's work.
If you need SOLID SKILLS & GREAT HABITS…
If you need support for YOUR HEALTH…
If you need to balance your EMOTIONS…
If you need to CONTROL YOUR MIND…
The Super Powers, Super You online video training will give you what you need to concentrate the powers of your nonconscious mind toward your life. Get your Free Pass today, and attend this breakthrough training.
Your teacher and mentor Paul Scheele is an acclaimed expert of the nonconscious mind. He knows how to activate it to get astonishing results. And he is opening his super powers to help you release your super powers.
The program is entertaining, impactful, and completely practical. Join me and thousands of others.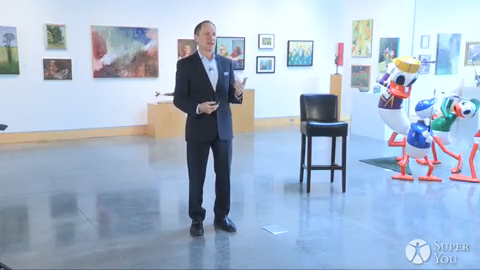 It is time to access your super powers to get out of your limitations and achieve your biggest and best goal. You can watch the full program on your computer or device with no tuition charge.
What goal would you achieve if you knew you could not fail?!
Do you want to earn more? fall in love? have more energy? be more effective? achieve a breakthrough goal? get more from life?
Come to Super Powers, Super You with that goal or intention in mind. See it transformed within yourself during this very special training.
It is all part of the brand-new Totally You Mindfest! You also receive…

What are you overlooking
that could give you
vitality, long life, and robust health?
Are you effectively tapping the vast internal resources of your nonconscious mind? That's a super power worth developing!
Dr. Paul Scheele shows you how in the six video episodes of Brilliant Health, all part of the Totally You Mindfest. You will learn how to:
* Take back your health
*  Find emotional balance and well-being
* Get your weight right and keep it right
* Move beyond illness, disease, and pain
* Age with vitality and grace
* Live brilliant health every day for the rest of your life!
You want that, right? So…Get your Free Pass today to Brilliant Health and all of the Totally You Mindfest video programs.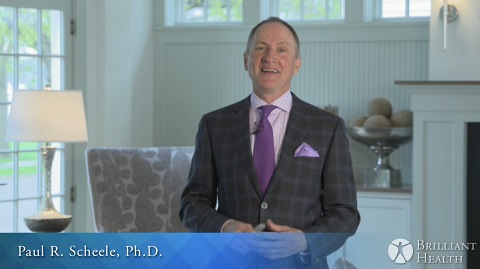 Paul Scheele is co-founder of Learning Strategies, which produced these three video series. Millions of people have used his self-improvement and personal transformation programs all over the world. They include PhotoReading, Genius Code, Future Mapping, Abundance for Life, and the Paraliminals. And now you get free viewing access to three powerful and enlightening video programs through the Totally You Mindfest, including:

What is your "habit of expectation"
when it comes to prosperity?
If a bank sends you a thin letter in the mail, what is your immediate thought?
Is it, "Awesome, they found money that I didn't know that I had!"
If not, you need the Prosperity Accelerator to learn to direct your nonconscious mind to full-on prosperity and abundance.
In these five video episodes, which are all part of the Totally You Mindfest, Dr. Paul Scheele guides you to:
* Blow away fears about the future, eliminate shame about your past, and produce the results you want. You'll notice a shift right away.
* Squash poverty consciousness and replace it with unbridled possibility and opportunity.
* Crush financial anxieties.
* Soar past hesitations and indecision.
* Fuel momentum. Let it drive your prosperity.
Get your Free Pass today to Prosperity Acceleartor and all of the Totally You Mindfest video programs.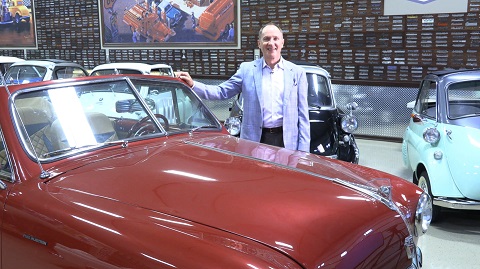 Over 100,000 people have already
watched these programs.
It is your turn!
Activate your nonconscious mind to develop YOUR super powers, live with brilliant health, and enjoy prosperity and abundance. It is easier than you think.
As your mentor Paul Scheele has said many times, "Life is too short to leave personal growth to chance."
I encourage you to learn from one of the best teachers in the world. Get your Free Pass right now to the first-ever Totally You Mindfest.
For the TOTAL You!